i've been sewing my little fingers to the bone these days.  :)  so many new things in all 3 of my etsy shops & a lot of things i have listed have sold right away. These goodies can be found at Crude Things on Etsy (clothing & wigs), Black Lodge Jewelry on etsy (jewelry, headbands, headdresses) Crude Art on etsy (art dolls & Holiday head ornaments)
here's a little peek at some of the treats that are new in my shop!
Cosplay Wig Antlers light Pink & Blue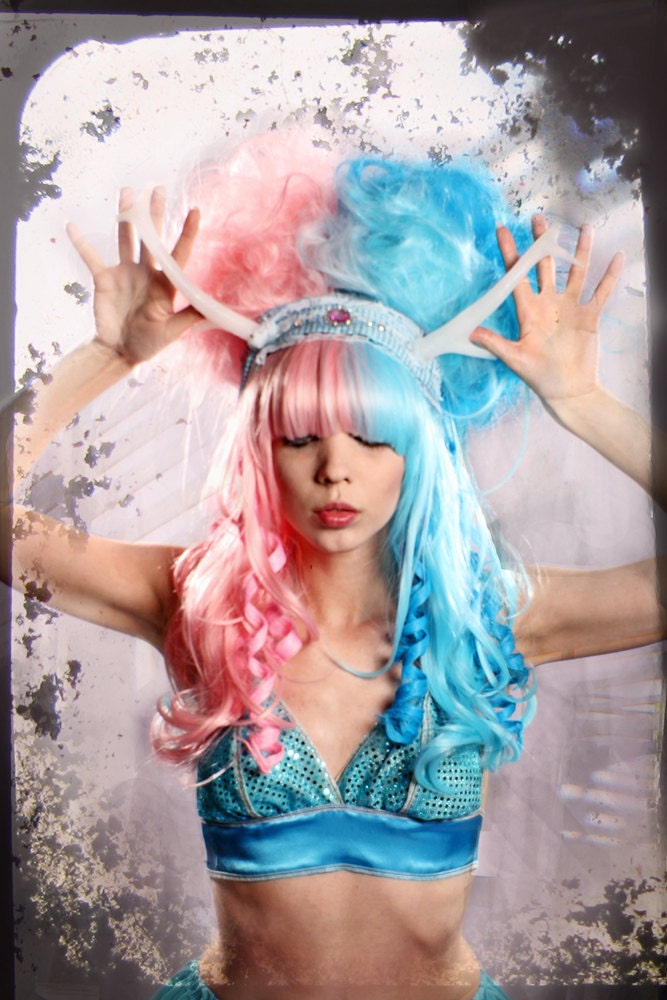 (model Twigglet)
Lolita Circle Skirt.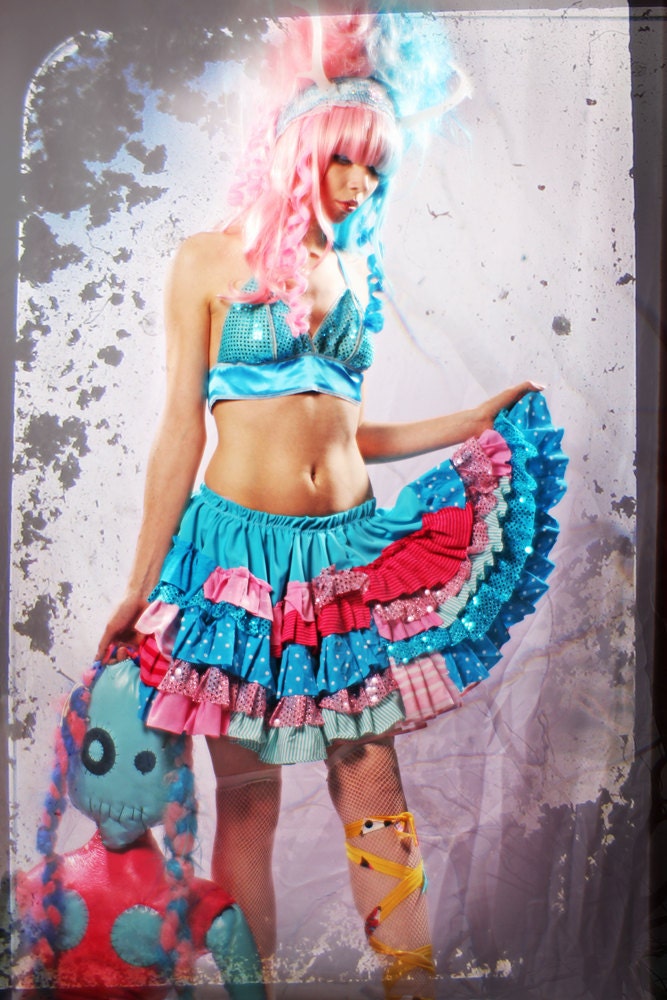 Gypsy Belly Dance Couture Skirt, Hooded Cape, & Antler Headdress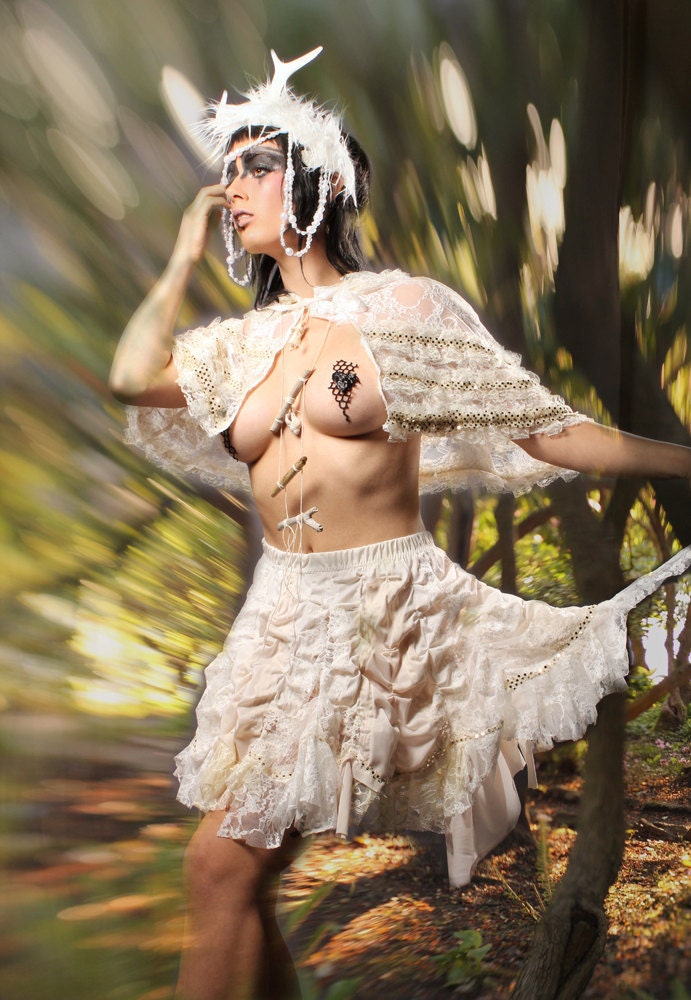 (model Glass Olivia)